Horse Island Coastal Research Station Branford, Connecticut



Located on a small, ecologically
protected island in the Thimble Island archipelago, the design and construction of this teaching and coastal research center required a regenerative, sustainable approach to material sourcing, construction methodologies, and energy systems. The design and construction process moved between island and mainland—many components were prefabricated, then shipped and assembled in the field to reduce our impact on the site. The logistical challenges involved in island design led to innovation in construction details and assembly systems.

Our efforts to minimize the building's carbon footprint go beyond it's solar energy systems. We looked to the life-cycles of the building's materials as opportunities for carbon sequestration. The building's structure utilizes salvaged Cross-Laminated Timber and sassafras tree columns found on site. Finish materials include hemlock culled from a local forest and elements recycled from recent renovations at the Yale Peabody Museum of Natural History.

Click here to read more in YaleNews.
In collaboration the Horse Island Design & Construction Fellows Team
Peabody Museum of Natural History
Yale Regenerative Building Lab
Gray Organschi Architecture
Waipi'o Point Access Road Multimodal Pathway Waipahu, Hawaii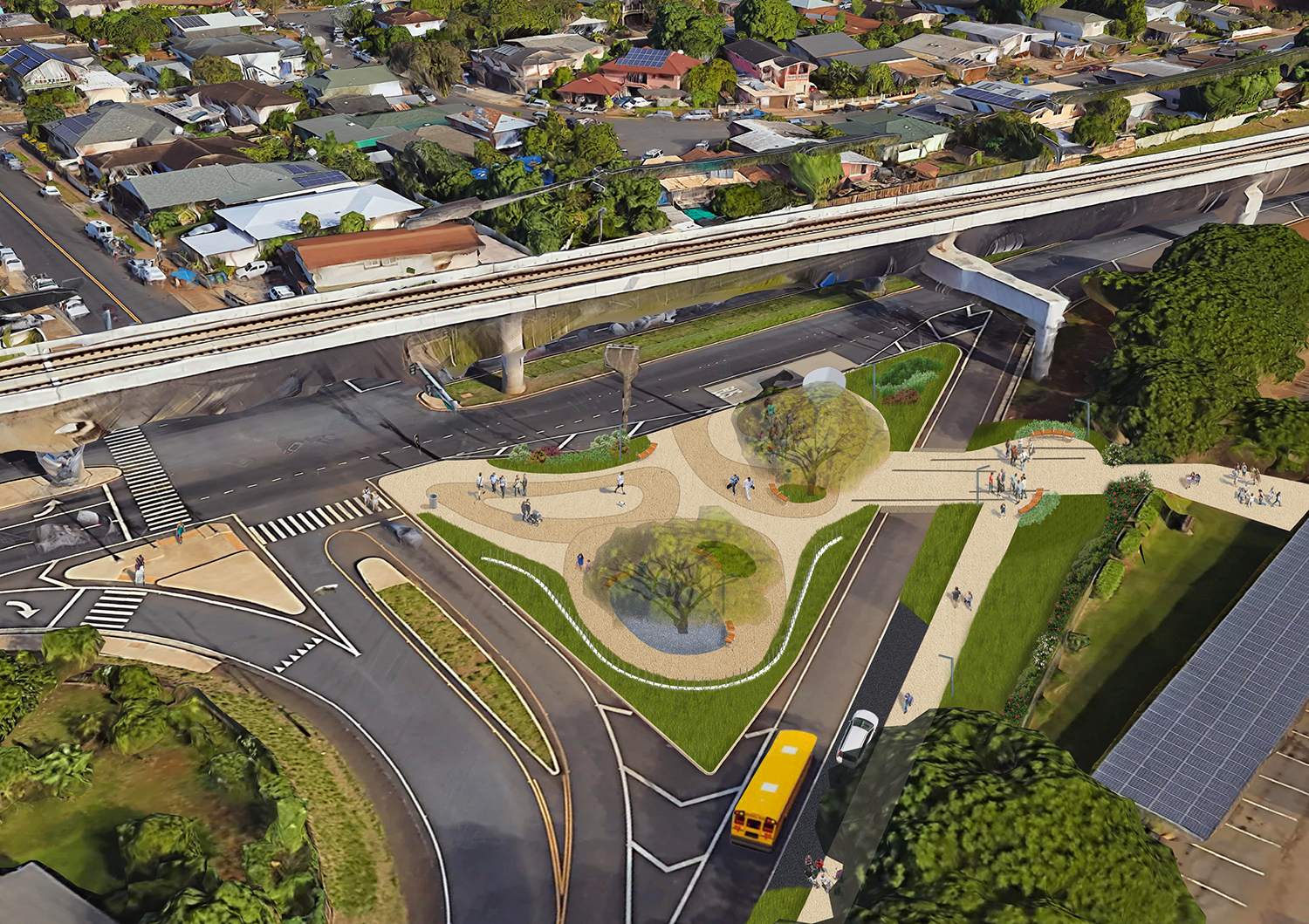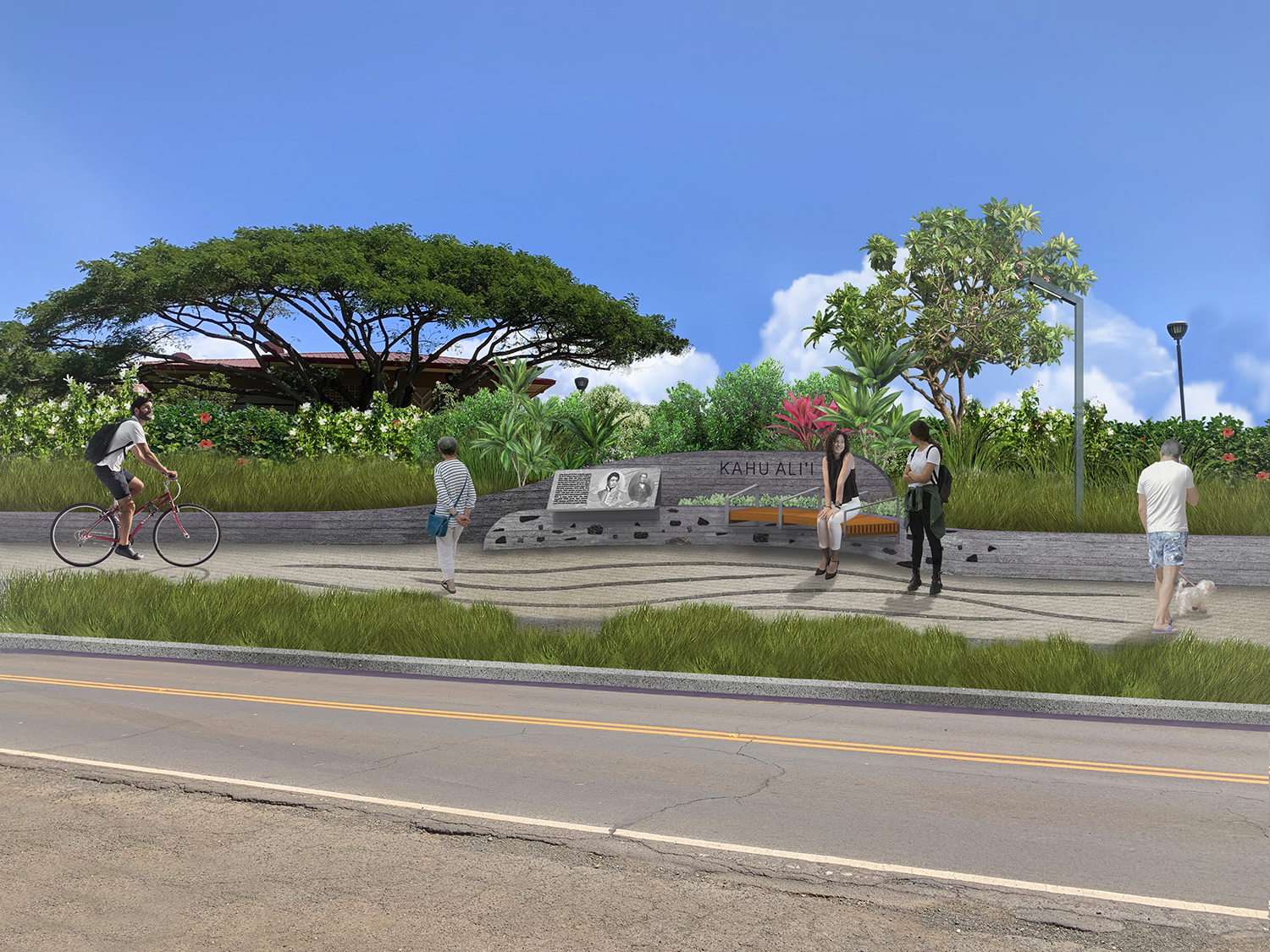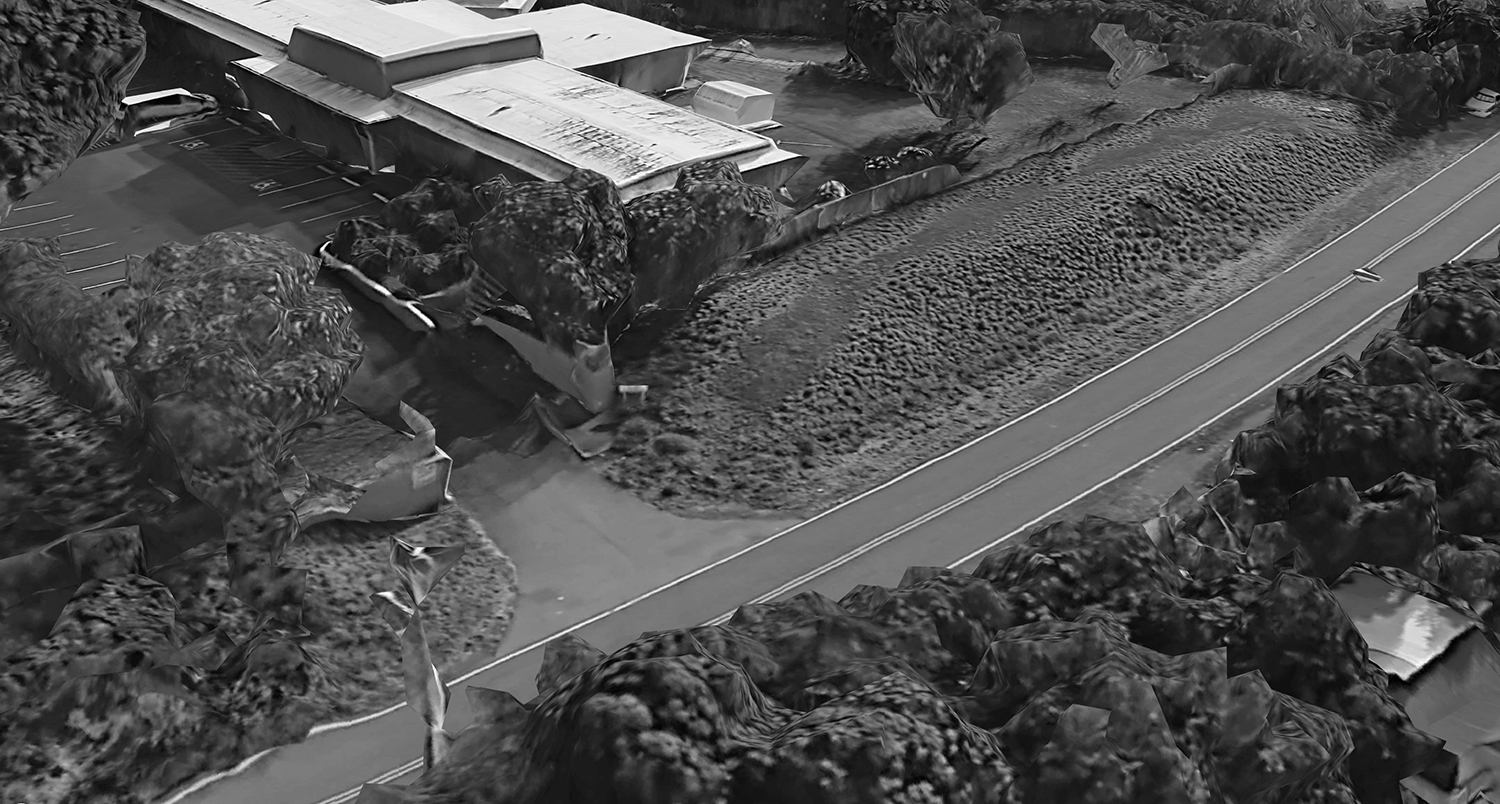 Since 2016, SHADE Institute has been working with local leadership to improve pedestrian safety and accessibility along Waipi'o Point Access Road. The current road is narrow and overgrown, without sidewalks, properly marked crossings, accessible access to the Aloha Clubhouse, or safe bus loading areas for Waipahu Highschool.


The proposed project first and foremost addresses community safety concerns by adding a curbed pathway for pedestrians and cyclists, school bus and parent drop off areas at Waipahu High School, an ADA accessible ramp at the Aloha Clubhouse, and improved crosswalks.
The design draws from significant local sites to tell the story of Waipi'o from ancient royalty and traditional agricultural practices to industrialization and immigration. The form of the pathway design references the artesian springs that give Waipi'o it's name, "curved water." Plans for the rest nodes along the pathway include native plantings and educational signage that describes five significant themes: Halaulani: Waipi'o's curved waters and natural springs; Ho'oulu: the area's history of cultivation, including traditional agricultural practices, the O'ahu Sugar Company's Experiment Station, and the diverse workforce of sugar plantations and rice paddies; Kahu Ali'i: the area's ancient royalty and legacy of Hawaiian nobility; Ahu'Ena: the Ahu'Ena Heiau that previously stood in the Waipi'o area; Loko Eo: a native fishpond that was once located on the current site of the Ted Makalena Golf Course.
As a Design Fellow with the SHADE Institute, I collaborated with our design partners to create images that represented the proposed design in three areas along Waipi'o Point Access Road. I also worked on designs for elements like the proposed city bus stop, benches, and signage.
Click here to read more at shadegroup.org
SHADE Institute
Ki Concepts
G70